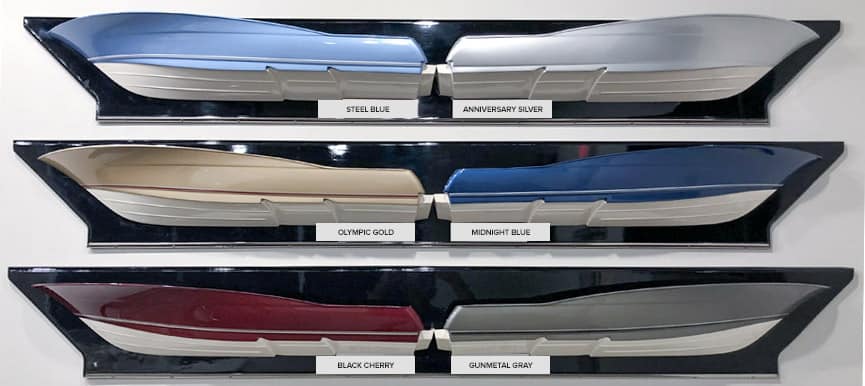 Custom Painted
Metallic Hull Colors
(Metallic colors shown to the left: Steel Blue, Anniversary Silver, Olympic Gold, Midnight Blue, Black Cherry, Gunmetal Grey)
Don't see the metallic color you're looking for here?
Contact your local dealer and they'll help you find your ideal custom metallic color!
Because of the inherent differences between actual gelcoat and monitors, the color samples shown here are only intended to represent available colors. See dealer for complete color selection and availability.
Available on
177S, 195SF, 215XSF, 231XS, 231XSB,
240 XSF, 240D, 251XSS, 255D,
281XSS, & 260 - 530 LXF models
White powder coat is changed to black powder coat on select models. See boat options for exact descriptions.
Midnight Edition can be ordered with any available hull color selection.


Upgraded Heritage Package
Available on 240's, 255D, 277D, & 260 – 530 LXFs
Upgraded Grigio Package
Available on 240's, 255D, 277D, & 260 – 530 LXFs


Upgraded Cayenne Package
Available on 240's, 255D, 277D, & 260 – 530 LXFs
Upgraded Bianca Package
Available on 240's, 255D, 277D, & 260 – 530 LXFs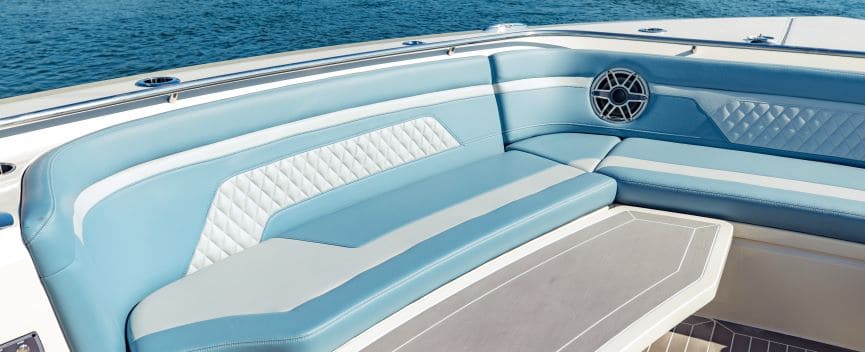 Upgraded Azzurro Package
Available on 240's, 255D, 277D, & 260 – 530 LXFs