Most Competition Hulls (Not Scout)
Traditional
Chopper Gun Construction
50-year Old Technology
Chopper Gun Construction
10-20% Weight Variance
Poor/Inconsistent Profile
Approx. 90% of Boats Built Today Use Some Form of This Process
Approx. Cost to Build = $1.48/lb
Approx. Weight = 4.2 lbs/sq ft
Stiffness = 16.5K lb-sq in/in
Post Cured During Ownership
BEST
Epoxy-Infused E-Glass
(Scout 33'-35')
Advanced Technology
Epoxy Infused E-Glass
2-3% Weight Variance
Great Profile
Approx. 3% of Boats Built Today Use This Process
Approx. Cost to Build = $5.20/lb
Approx. Weight = 2.4 lbs/sq ft
(Approx. 34% Lighter than Traditional)
Stiffness is approx. 4X Stiffer than Traditional
Post Cured in the Mold w/ Thermo Couplers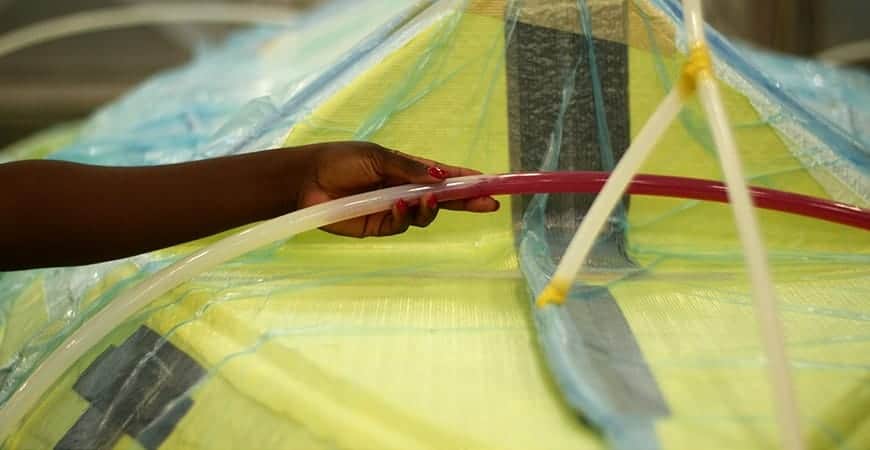 Epoxy-Infused Hull
The Epoxy-Infused hull using Carbon Fiber/E-Glass provides improved superior structural stability, strength and a Class-A finish, creating unsurpassed performance.
Articulating Rocket Launchers
w/ SureShade
Patent pending. With the touch of a button, you can electronically raise or lower the hardtop mounted rocket launchers. When the SureShade retractable awning is deployed, the rocket launchers will also lower electronically. Having the rocket launchers articulate not only provides an added unique feature to the boat, but also helps with ease of loading/unloading rods.
(optional equipment)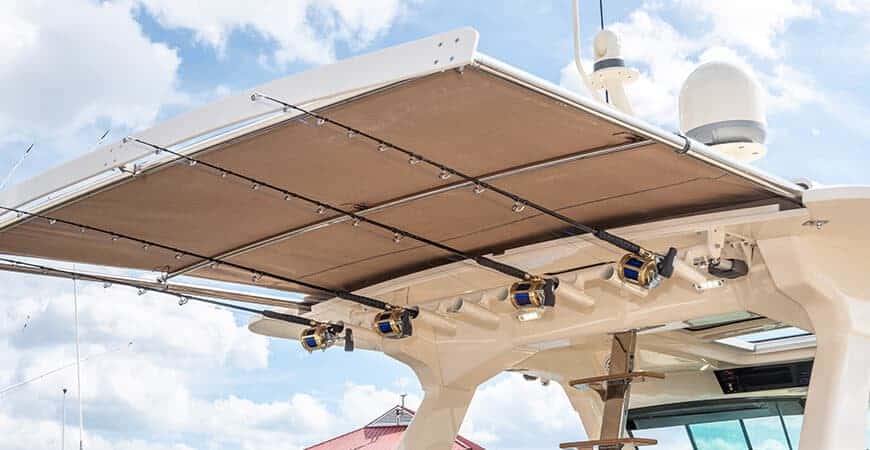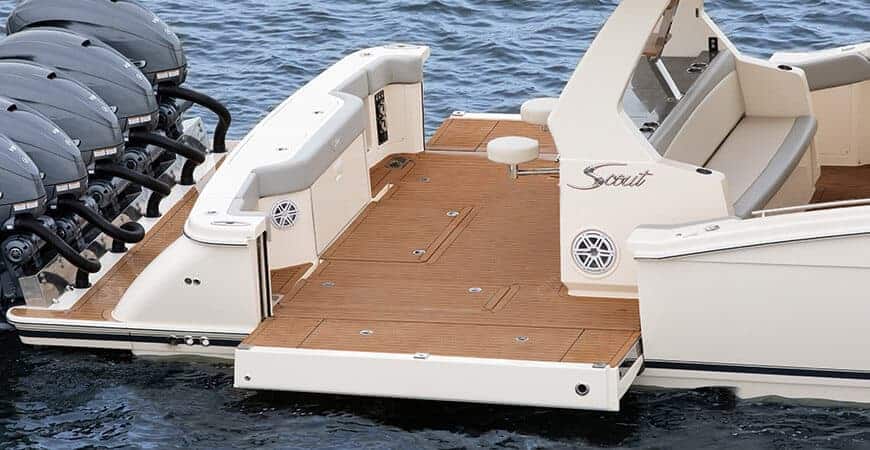 Dual Hydraulic Beach Platform
Dual electronically-actuated hydraulic beach platforms on the port/starboard side provide safe and easy access while boarding, de-boarding, and the ideal launch pad for water sports activities. When deployed, they create 17' 10" of beam deck, ideal for entertaining with 150 sq. ft. of cockpit space, or when raised, 105 sq. ft. of fishing space. In addition to that, we have dual aft cockpit transom doors that fold out of the way, making navigating the stern a breeze.
Digital Helm
Control on-board systems with the touch of a screen. Garmin screens encased in glass bezels provide the technological touch you've come to expect, as well as the seamless, modern styling they represent. The Garmin GRID (Garmin Remote Interface Device) is a control pad with mouse that allows you to access and control all Garmin screens aboard the 530.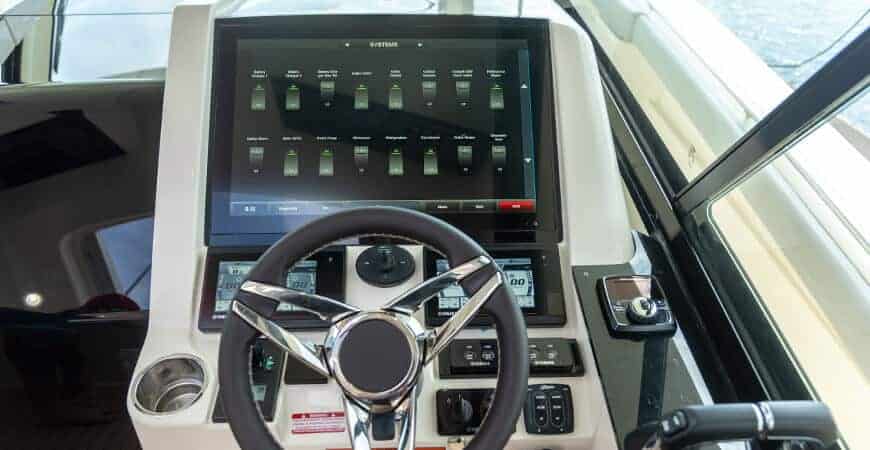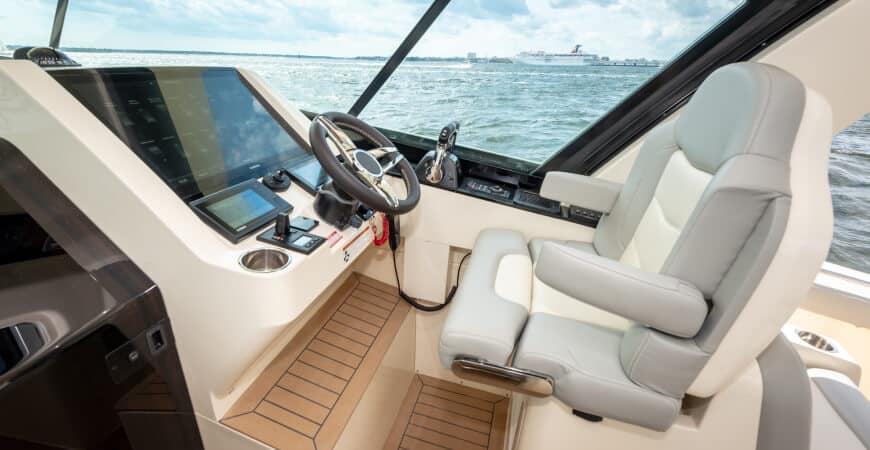 Helm Heated Seats
Additional comfort provided with our standard heated helm seats feature.
Seakeeper Gyro Stabilizer System
Fully integrated into the 530 LXF, your standard Seakeeper 6 Gyro Stabilizer will provide you incredible comfort out on the water. Spin it up, and enjoy stability in the open seas as if you were on solid ground.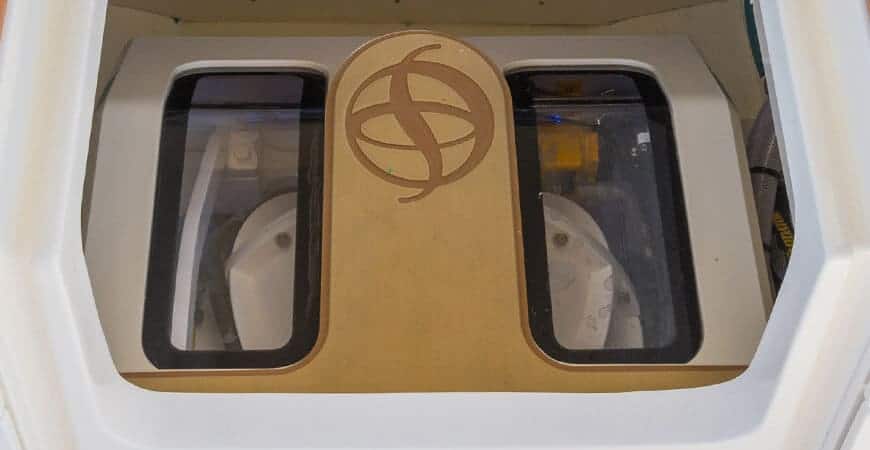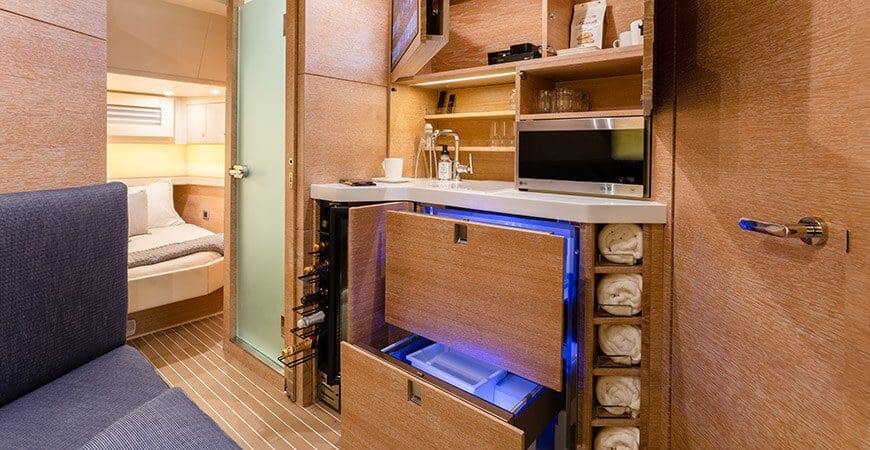 Luxurious Interior
The appointments down below are unmatched in a model this size. You'll feel like you're stepping into a private jet, or a luxury home. Private master stateroom, convertible sofa-to-berth, private aft berth, enclosed separate shower, enclosed separate head, galley and hanging closet...and plenty of other hidden storage.
Pick Your Performance
Choose from four or five engine configurations to meet your needs. With incredible performance achieved with each outboard setup, you can choose the perfect option for you based on your appetite.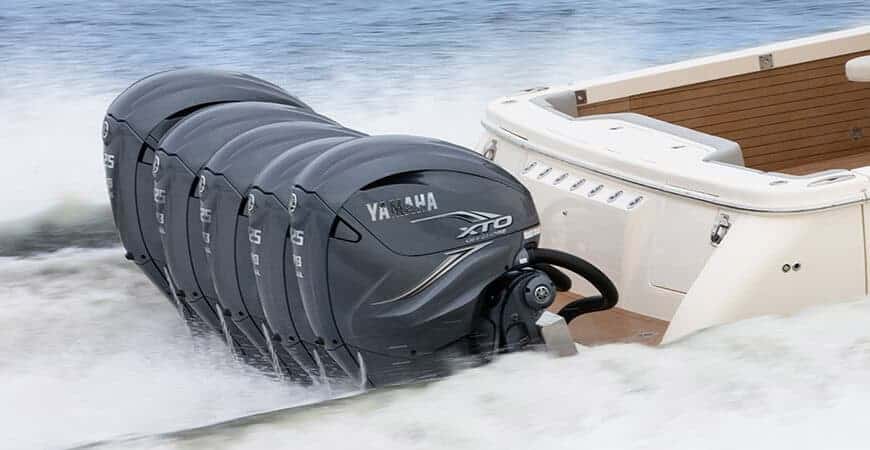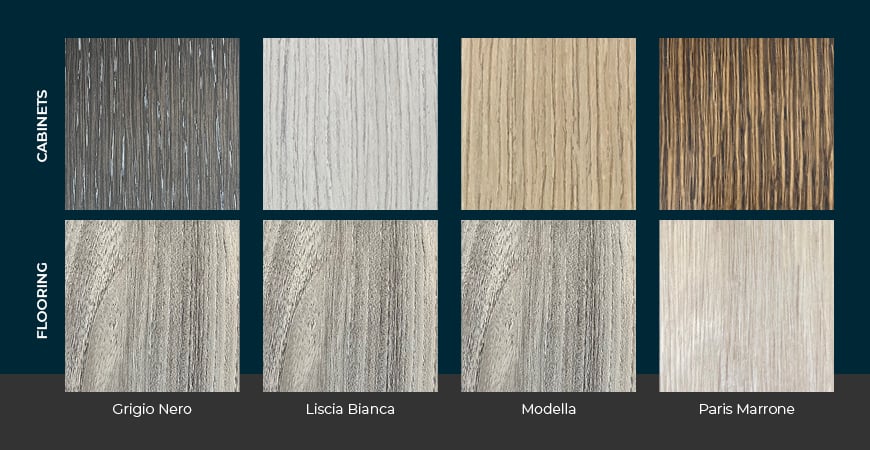 Cabinetry/Flooring Options
Select from one of four elite choices.
LXF Concierge
Your 530 LXF will be personally delivered by our product specialist and certified USCG 100T Master Captain, Josh Slayton. Mr. Slayton will not only deliver the boat to you, but he will also fully explain every innovative feature on the model as well as ensure you are completely comfortable with your 530 experience. It's a personal, professional touch like no other.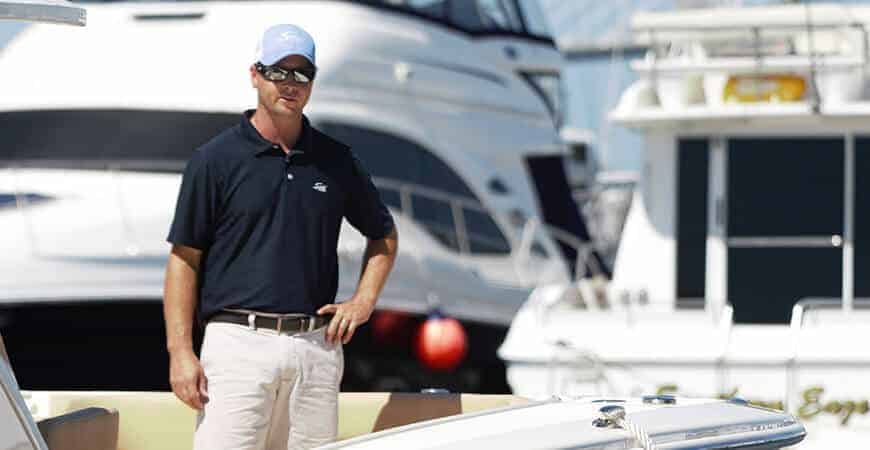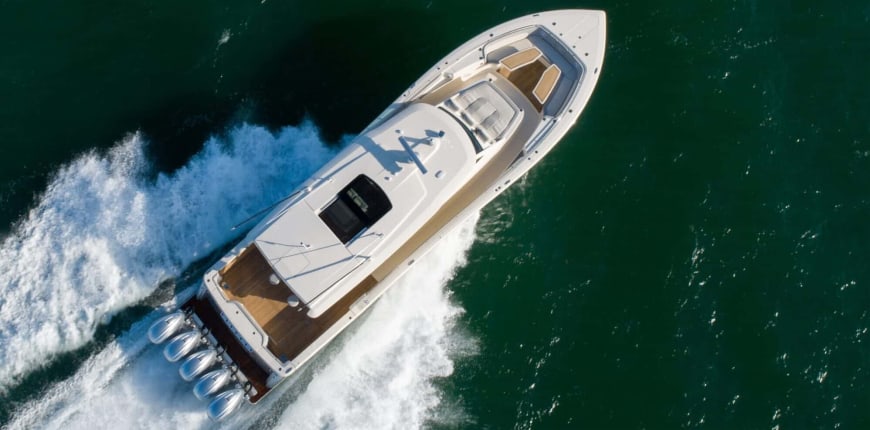 Customer Testimonial
I thank you for all your help and assistance during the building of my beautiful new Scout 530LXF. This is my 15th boat w/ a number of them builds where I made modifications similar to what we've done on the 530, and one was a complete design build at McMullen & Wing in New Zealand. Most of those were great experiences, but none better than the experience I had building this 530 with you.  You really made this an enjoyable experience.  Your willingness to share information and help work through things that I wanted to try to accomplish, the timeliness of getting answers, returning phone calls, emails, and texts were all outstanding.  It was fun, as a build like this should be! -Jim R.
530 LXF Performance Bulletins
530 LXF
Mercury Quad 600s w/ Seakeeper
530 LXF
Yamaha Quad 425s w/ Seakeeper
530 LXF
Yamaha Quint 425s w/ Seakeeper
530 LXF
Mercury Quint 400s w/ Seakeeper
530 LXF
Mercury Quint 450s w/ Seakeeper