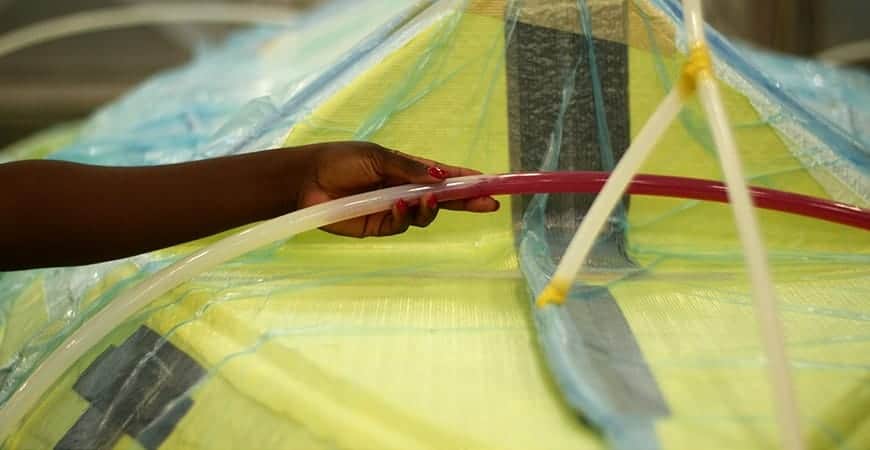 Epoxy-Infused Hull
The Epoxy-Infused dual stepped hull provides improved structural stability, strength and a Class-A finish, creating unsurpassed performance.
Grigio Cushion Package
Ultra-luxurious upholstery, bringing another level of sophistication to your model. Comfort, style and built for taking on the elements.
(select from multiple upholstery color choices)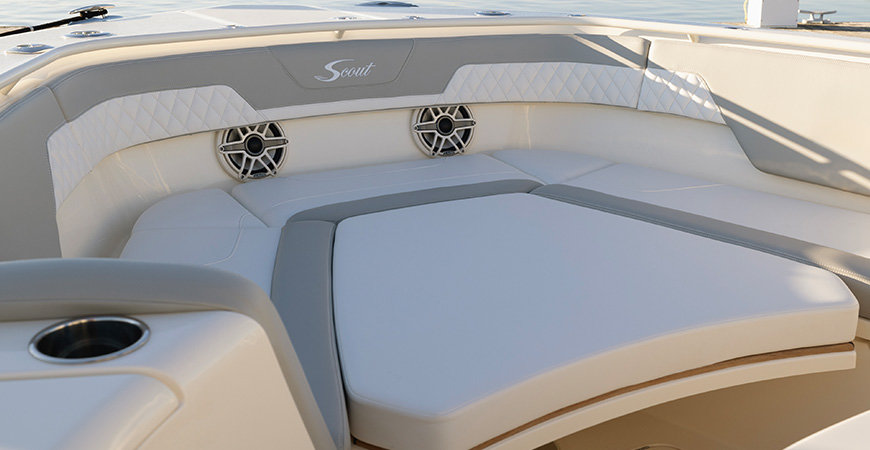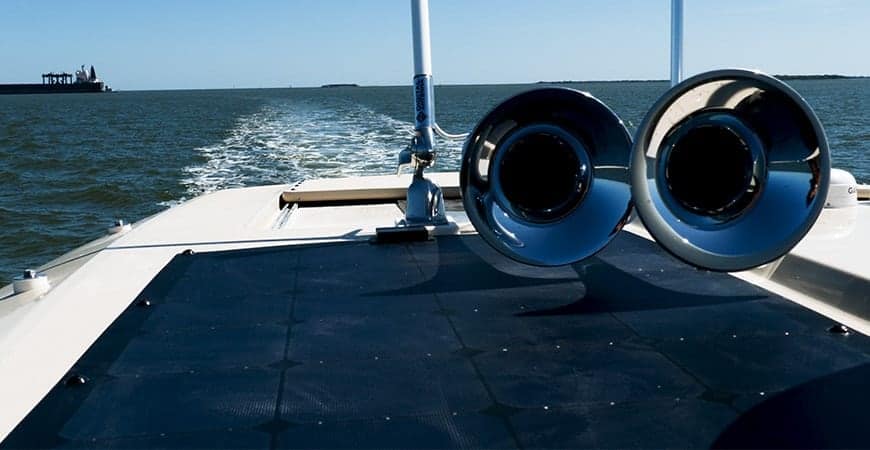 Solar Panels on Hardtop
With all the electronics now available on your Scout, we wanted to help save and extend your battery life. We've done this with integrated solar panels on the hardtop that provide a trickle charge down to AGM batteries in select LXF models.
(optional equipment)
Helm Heated Seats
Additional comfort provided with our standard heated helm seats feature.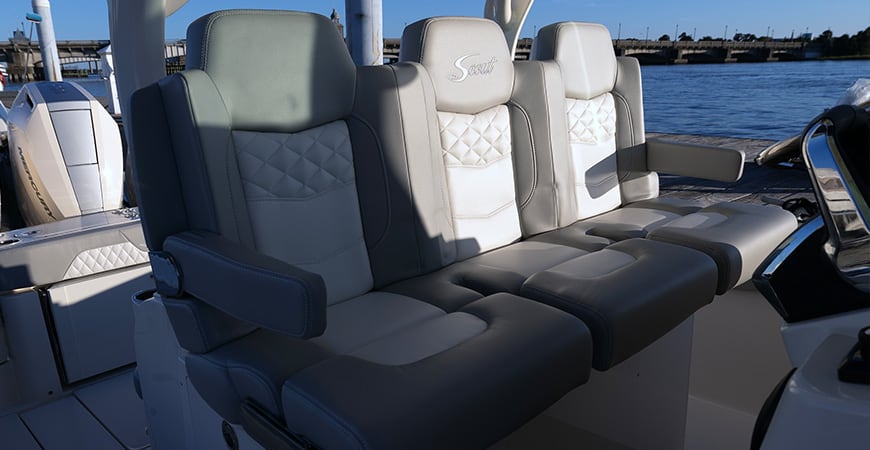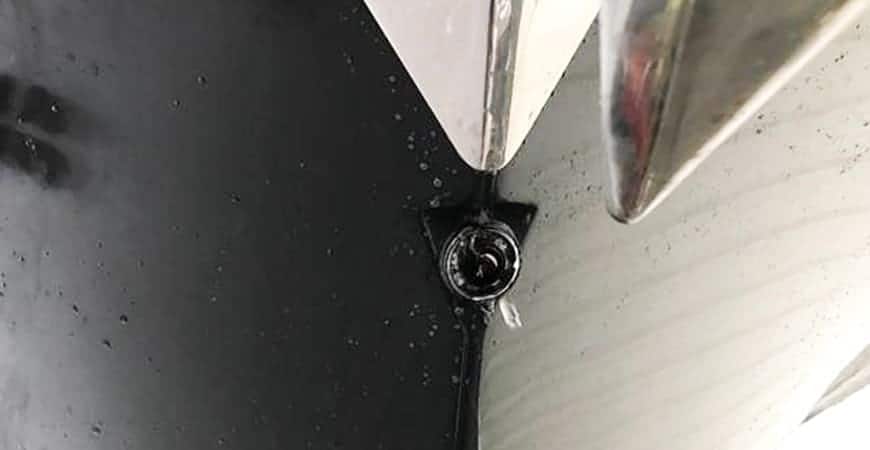 Anchor Camera
We've integrated a patented forward-facing anchor camera on select LXF models that allows you to view what's going on right in front of your bow, including engaging/disengaging the anchor, docking, nearby swimmers, or any action taking place. You can easily view the camera from the touch screens at the helm. This feature adds a whole new safety aspect to your on-the-water experience.
357 LXF Performance Bulletins
357 LXF
Mercury Triple 400 V-10s